Video Recording
Create flawless videos with custom backgrounds, multi-segment recording, built-in camera, images/videos, and a teleprompter. Enjoy a seamless experience for free.
Get Started for Free
Create perfect recordings in minutes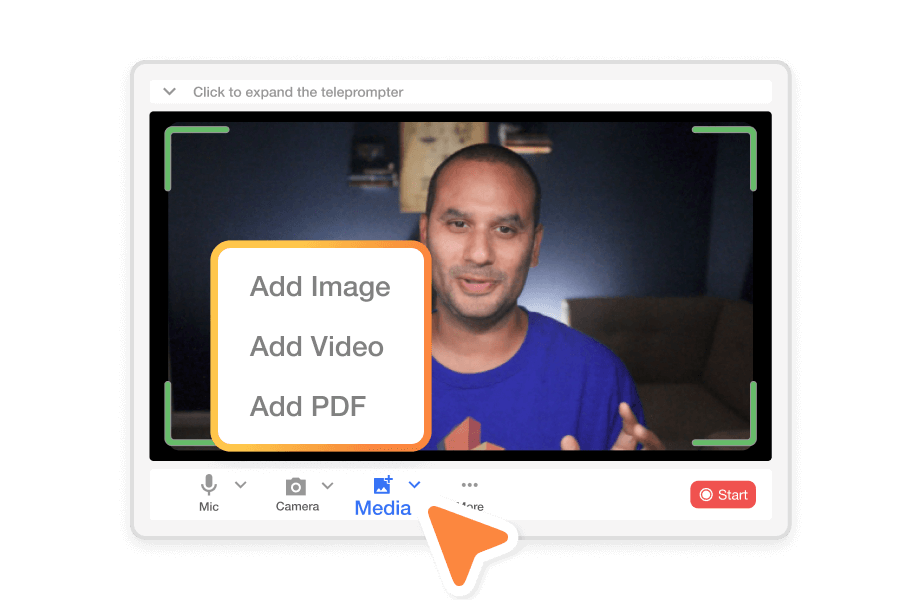 Add media
Add videos and images to your recording to make your presentation more engaging.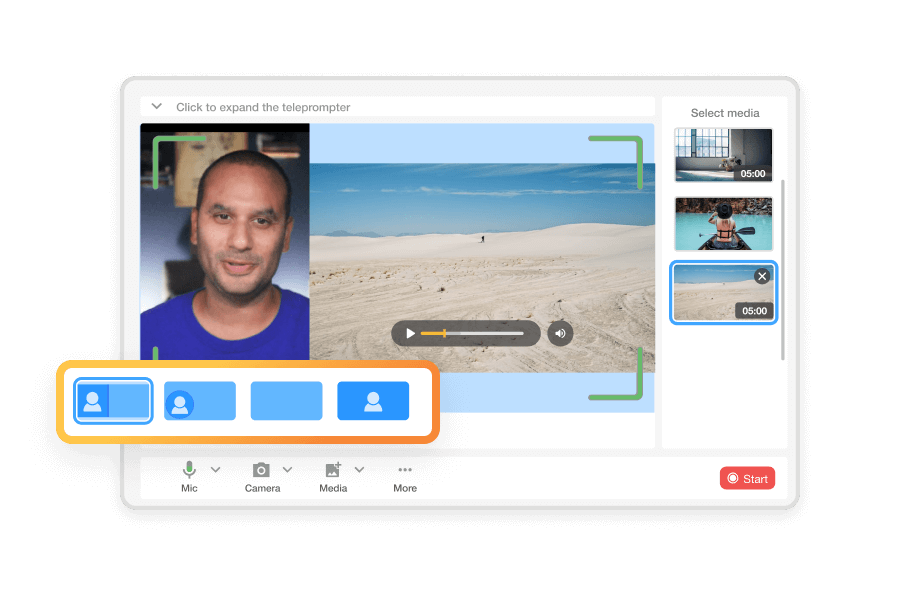 Select layout
Choose from full-screen, side by side, and picture in picture options.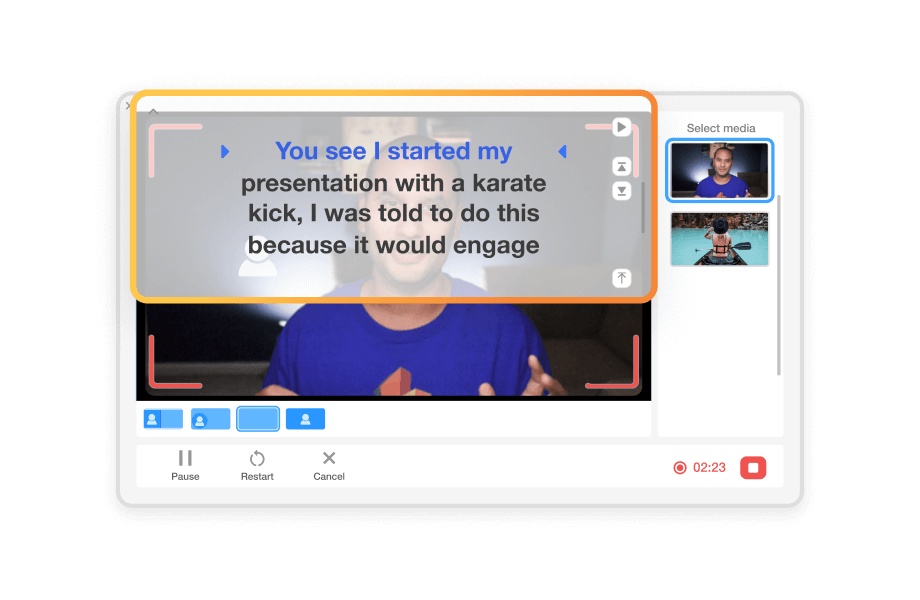 Teleprompter
Maintain eye contact while speaking fluently.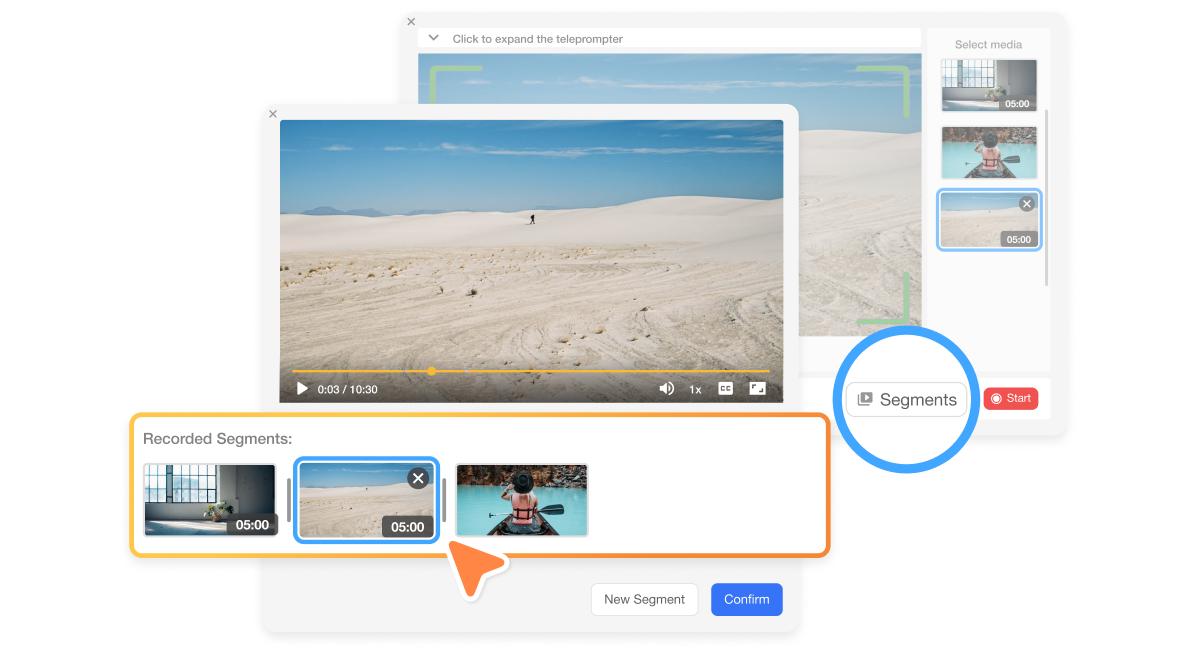 Mult-segment recording
Divide your content into smaller, manageable segments.

Easily review and add new segments to your recordings, gaining more control and flexibility over your recording process.

Record, rearrange, and remove segments and choose the best takes for your content.

Create polished recordings by easily re-recording specific segments without redoing the entire video.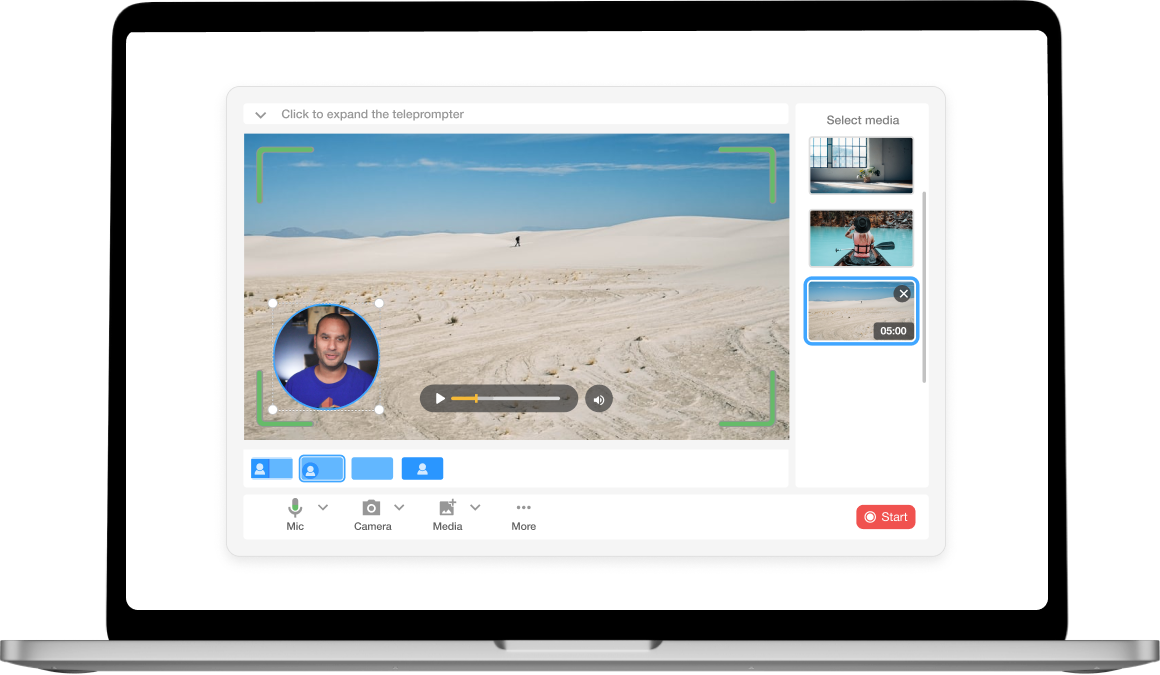 Customize your recording
Our intelligent camera recorder allows you to record your camera or add a second camera for multi-cam recording. What's more, you can even use your phone as a mobile camera for maximum versatility.

Adding still images and videos is simple, and customizing the layout while recording takes no time at all.

Customize your recording background by choosing a preset or uploading your own image.

Don't want to show your camera background? Simply remove it or blur it out.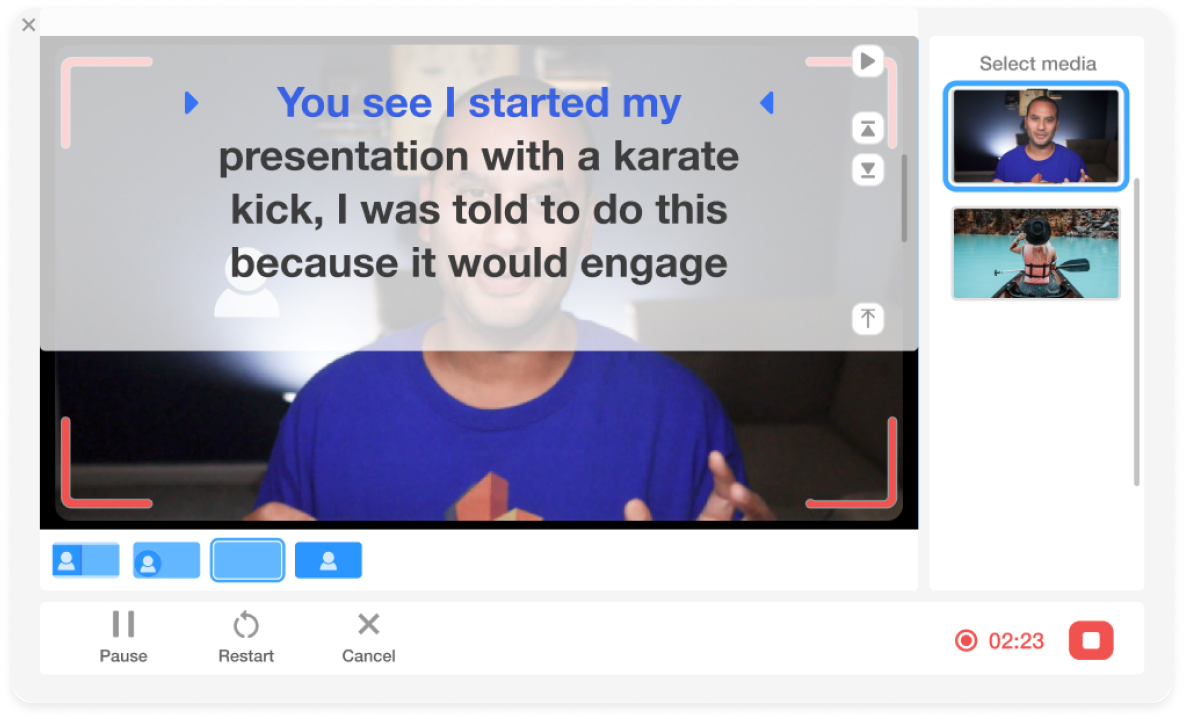 Smooth recording experience
With our built-in teleprompter feature, you can maintain eye-contact and speak at a comfortable pace.

No matter what platform you'd like to record on, desktop or mobile, the Visla app is the perfect camera recorder to suit your needs.

Visla makes capturing your footage easy and stress-free, so you can focus on creating high-quality content.
Master every detail of your recordings with the advanced features on our comprehensive Visla Record page