Multi-Camera Recording
Create professional multi-camera videos with Visla's easy tools. Record from two camera sources simultaneously, add mobile as a second camera, and showcase both angles in one video.
Get Started for Free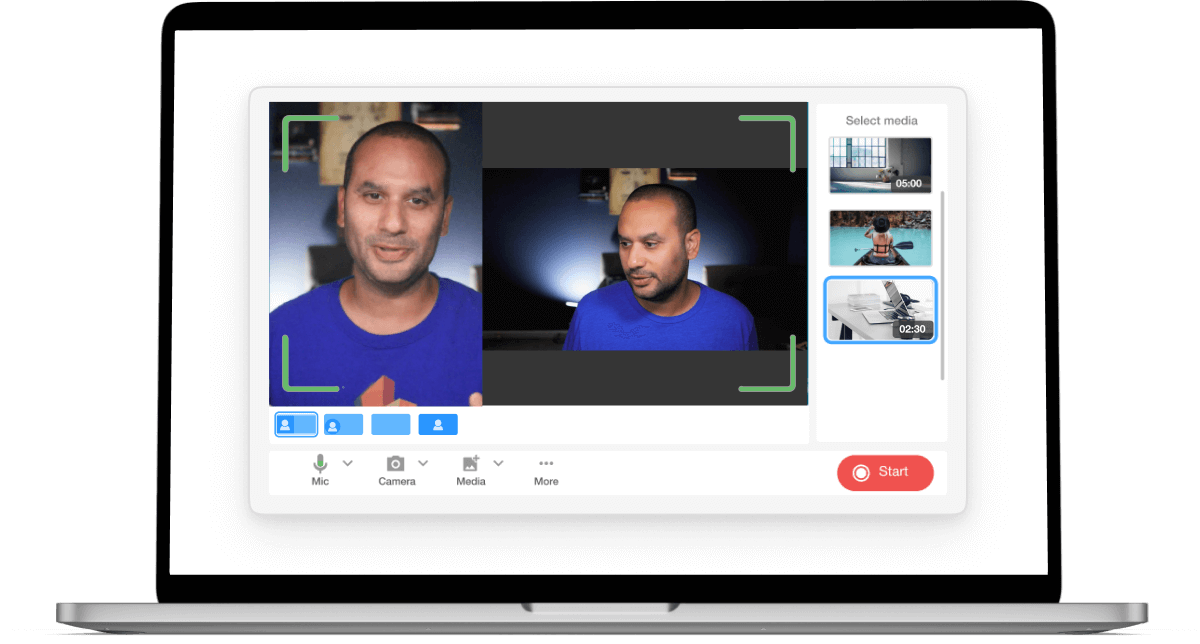 Record from multiple angles
Visla allows you to simultaneously record from two camera sources in a combined layout. Add a second camera to record from another angle or serve as a document camera. There is no need for post-production to sync up different angles as you can showcase both camera views at the same time in your video recording.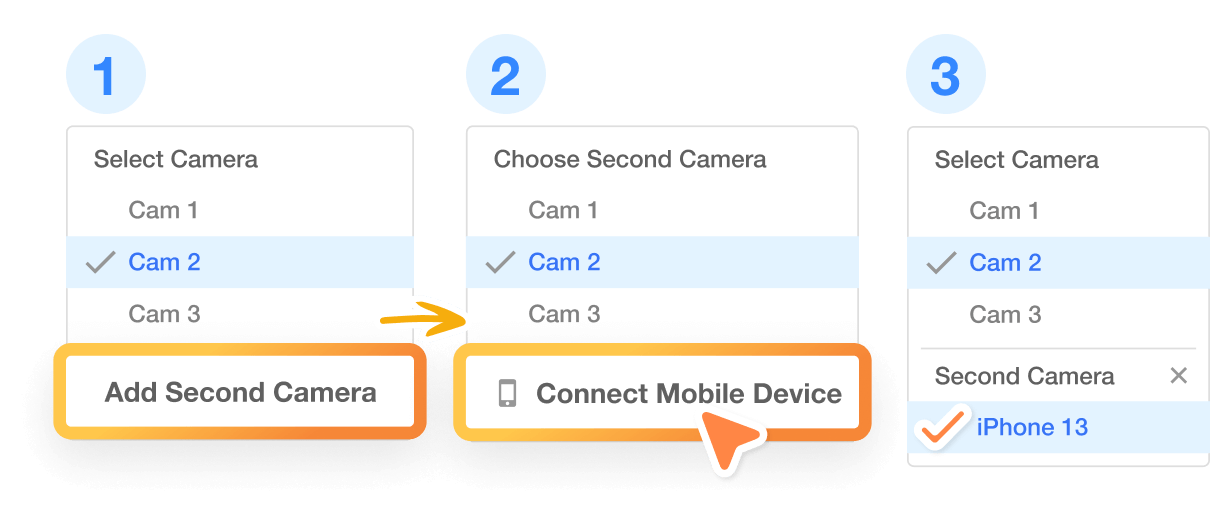 Add mobile as a second camera
Don't have a fancy multi-camera set-up in your office? With Visla, there is no need for fancy equipments to achieve studio production quality. Visla allows you to simply connect your phone as a second camera so that you can get both the webcam view and the mobile camera that serves as a second angle.