Text-Based Video Editing
Learn all about Visla's Al-assisted, text-based video editing platform, which allows you to edit videos as easily as you would edit a document.
Get Started for Free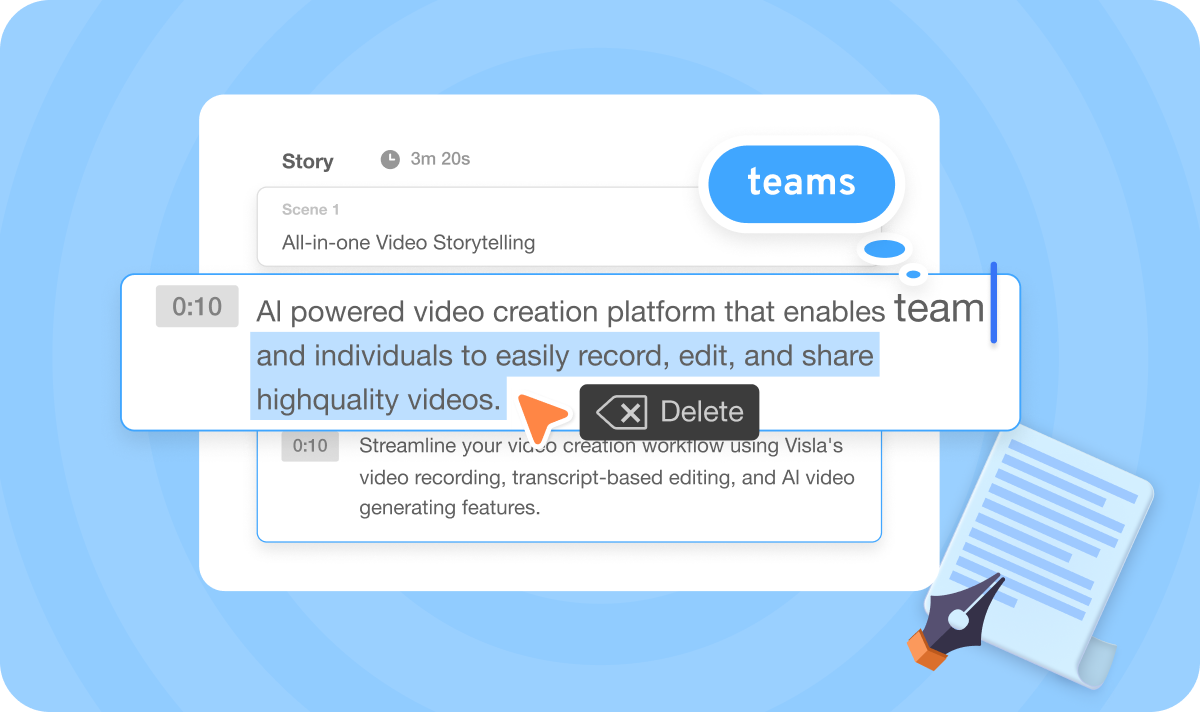 Visla's Text-Based Video Editing Lets You Make the Perfect Video
Think of how easy it is to edit a word document. Highlight any problem words you don't like and delete them, easily move paragraphs around, all in a format that's simple and intuitive. Visla brings that same level of simplicity to editing videos.
How Visla's Text-Based Video Editing Works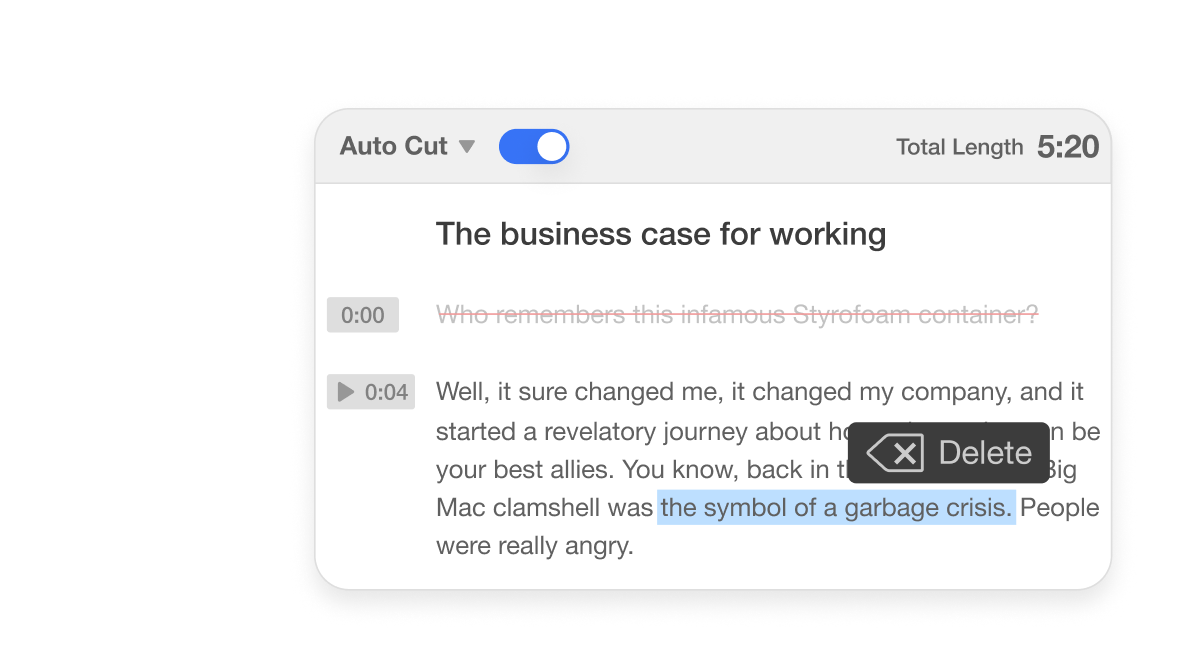 Edit Video Through Transcript
Visla converts your video's audio into a transcript using AI. Edit your video by simply editing this transcript. It's like tweaking a script – the changes automatically reflect in your video.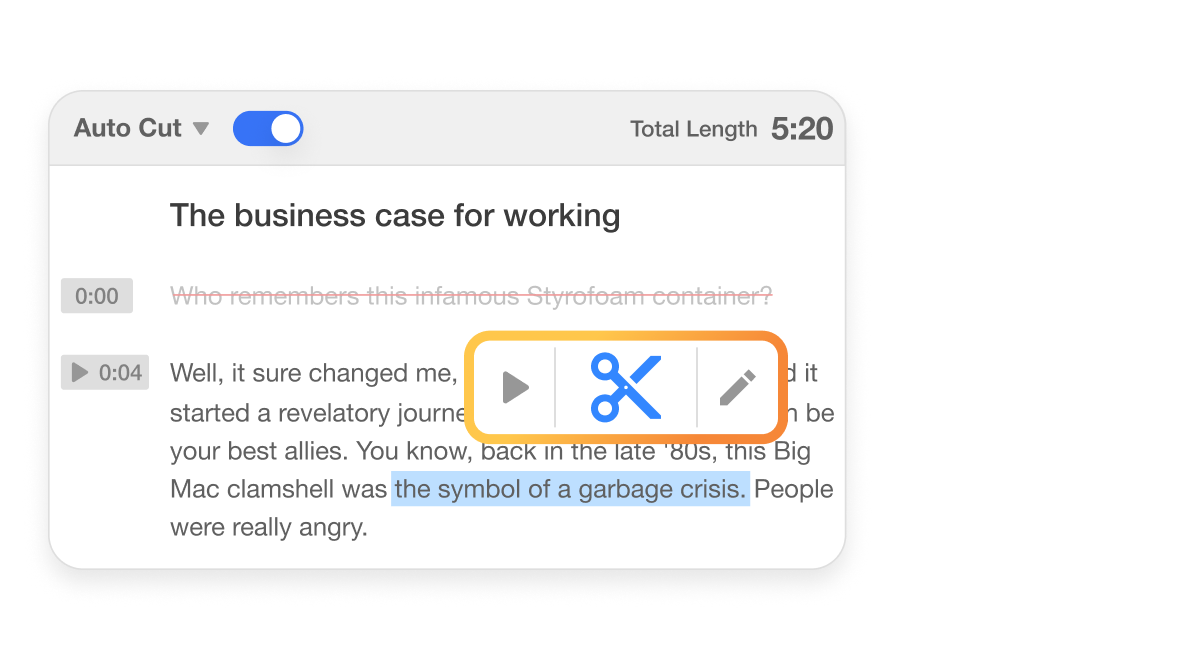 Quick Edits in a Flash
Find your video in Visla's clips library after recording your uploading.

Open it and spot the "Cut" tool on the right.

A few clicks here allow you to swiftly omit unwanted bits, like those pesky filler words. Perfect for tidying up quick communications.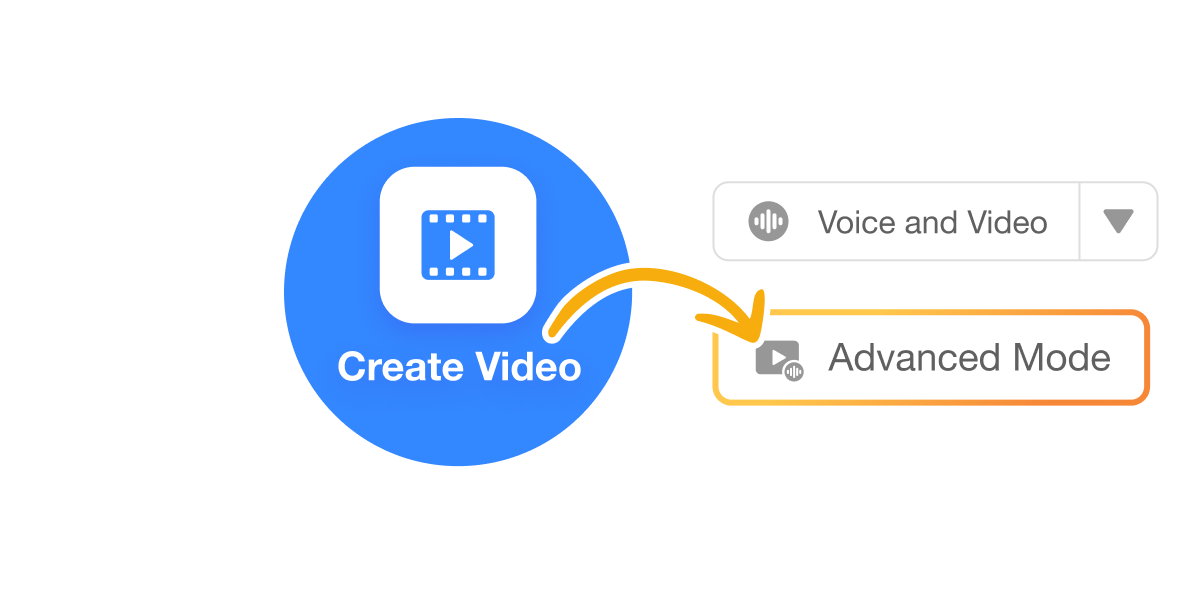 Comprehensive Project Edits
Kickstart your detailed edit by clicking "Create Video."

Opt for "Advanced Mode" under "Voice and Video," and either import or record your clips.

With clips in tow, let the transcripts guide your editing journey.

Unwanted parts? Highlight in the transcript and snip away using the scissors icon.

For pinpoint precision, play with the timeline tabs and use keyboard controls to scrub through audio waves.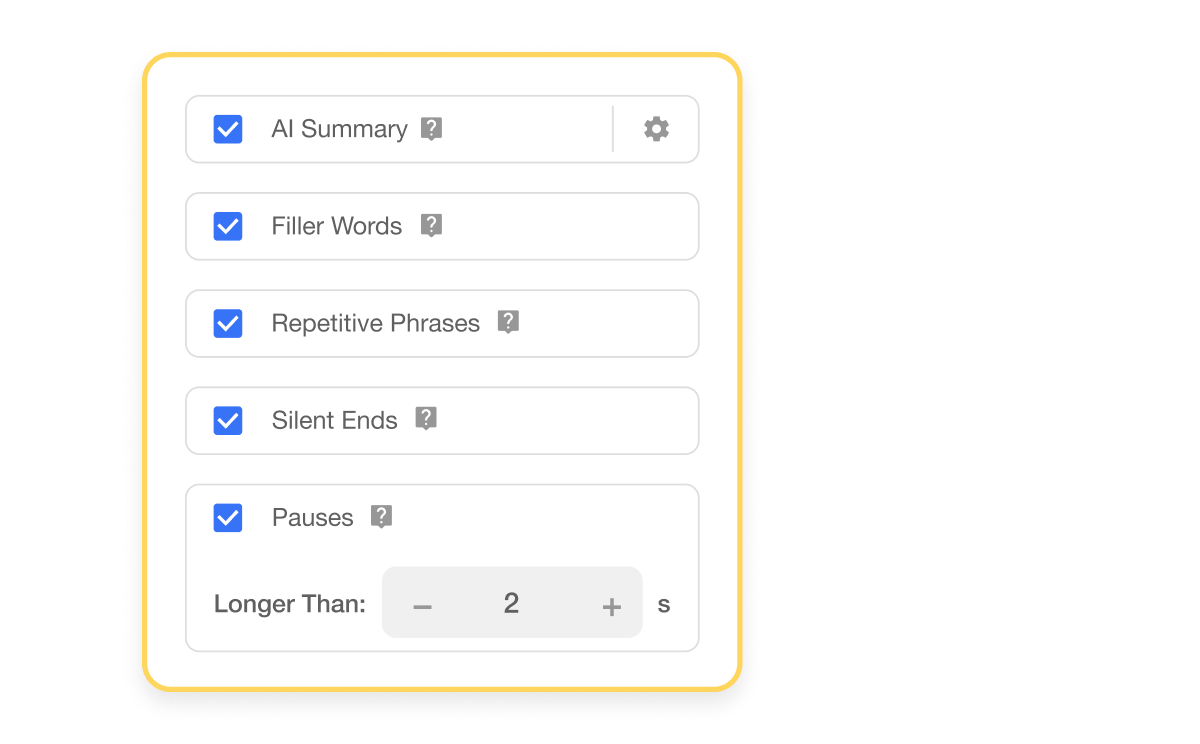 Let AI Auto-Cutting Lead the Way
Visla's AI wipes out filler words and repeated sections.

Offers summarized video edits based on topics or overall percentage.

While it's a real time-saver, it's always good to give it a quick once-over for perfection.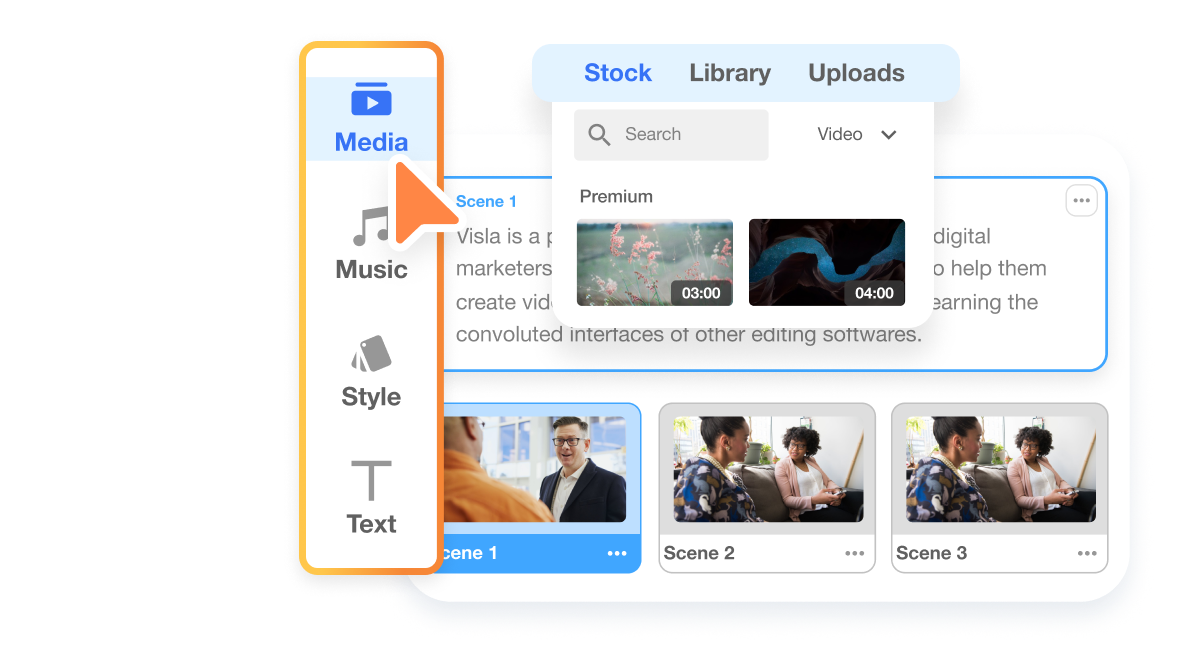 The Final Polish
After shaping up the main content, tap on "refine." Here, Visla's AI steps in, presenting options like B-roll suggestions and background music matches, ensuring your video isn't just clean, but captivating.
Make the Perfect Video With Visla's Text-Based Video Editing Now
Get Started Now