Create Videos with Visla's ChatGPT Plugin
Create a short video from stock footage based on your specific topic.
Get Started for Free
How does it work?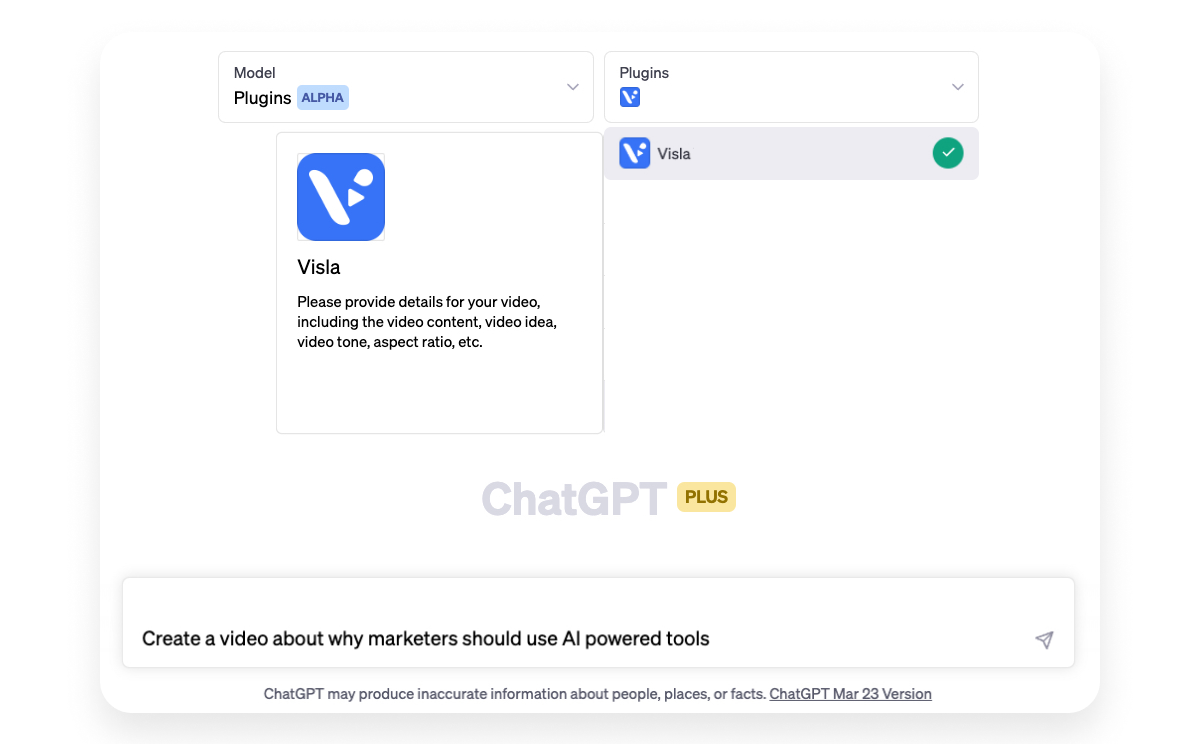 Input video prompt
Prompt ChatGPT with the subject of the video you want to create with as much details as you'd like.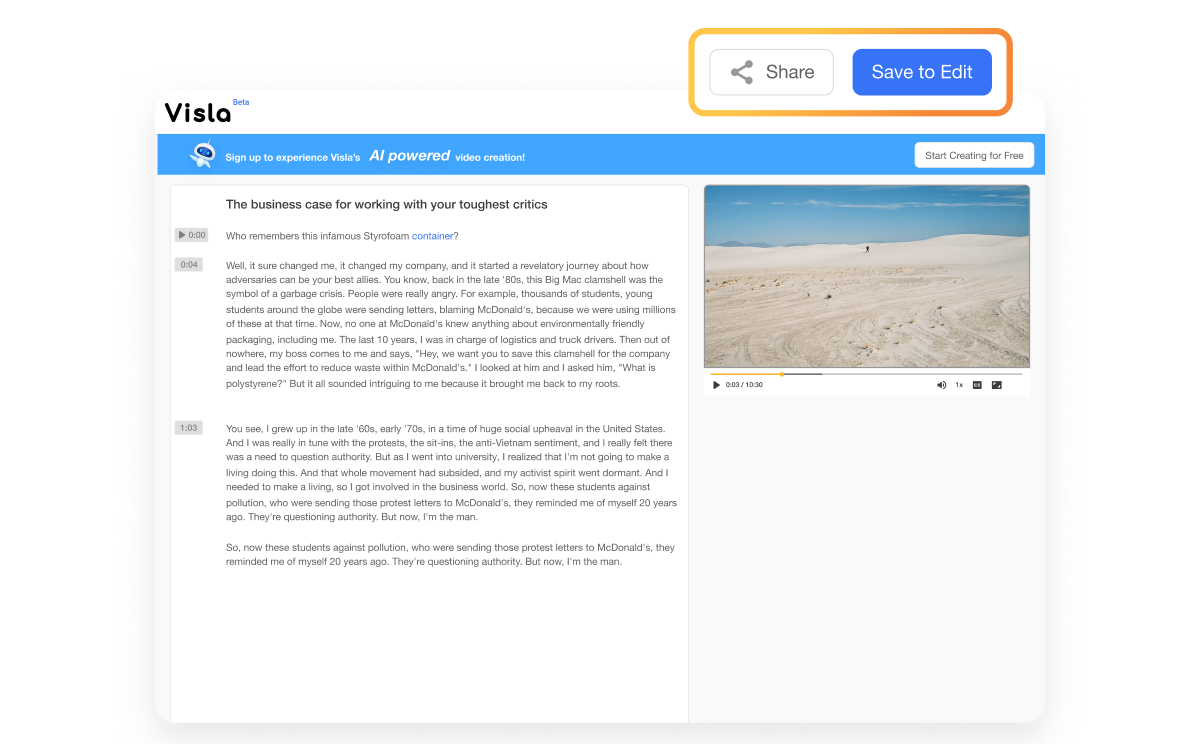 Preview video
Watch and share the video created by Visla's AI-powered video generator based on your prompt.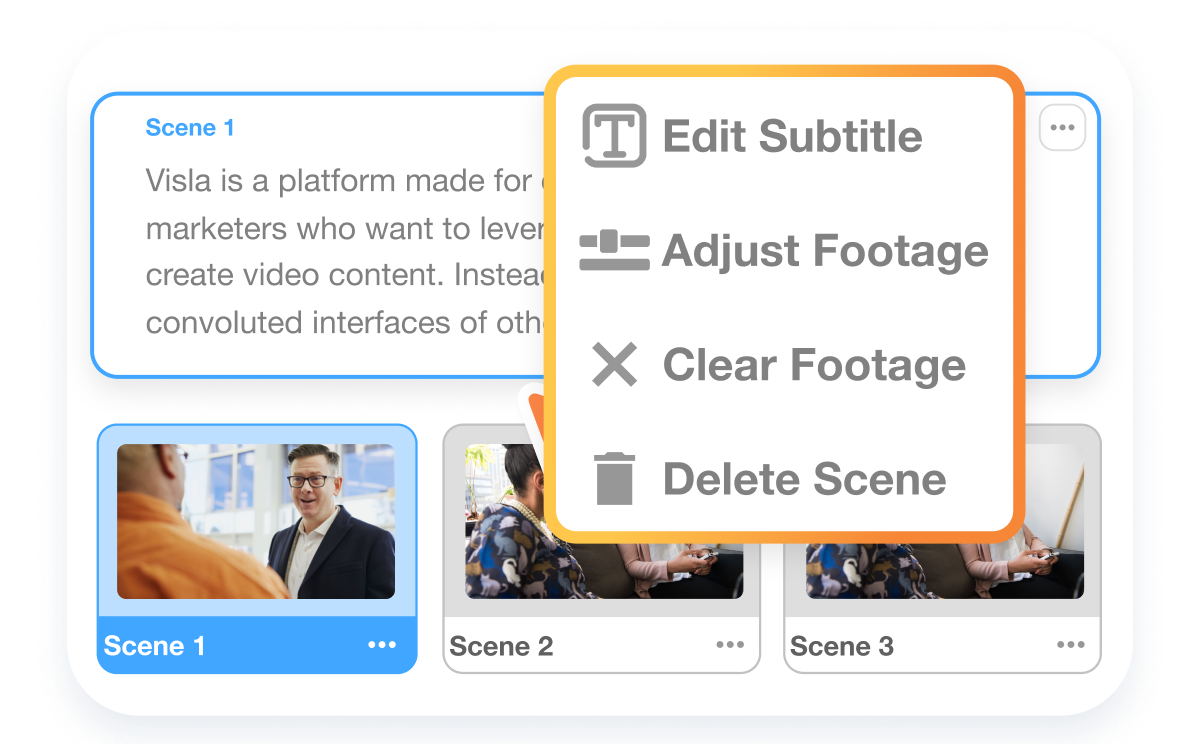 Customize video
Save the video to your Visla account to customize the video footage, text, voice-over and more. Then, export to easily share and download.