Remove Pauses and Silent Ends
Effortlessly cut silent beginnings, ends, and pauses from your videos with Visla's Auto Cut feature. Create polished and professional videos in just a click
Get Started for Free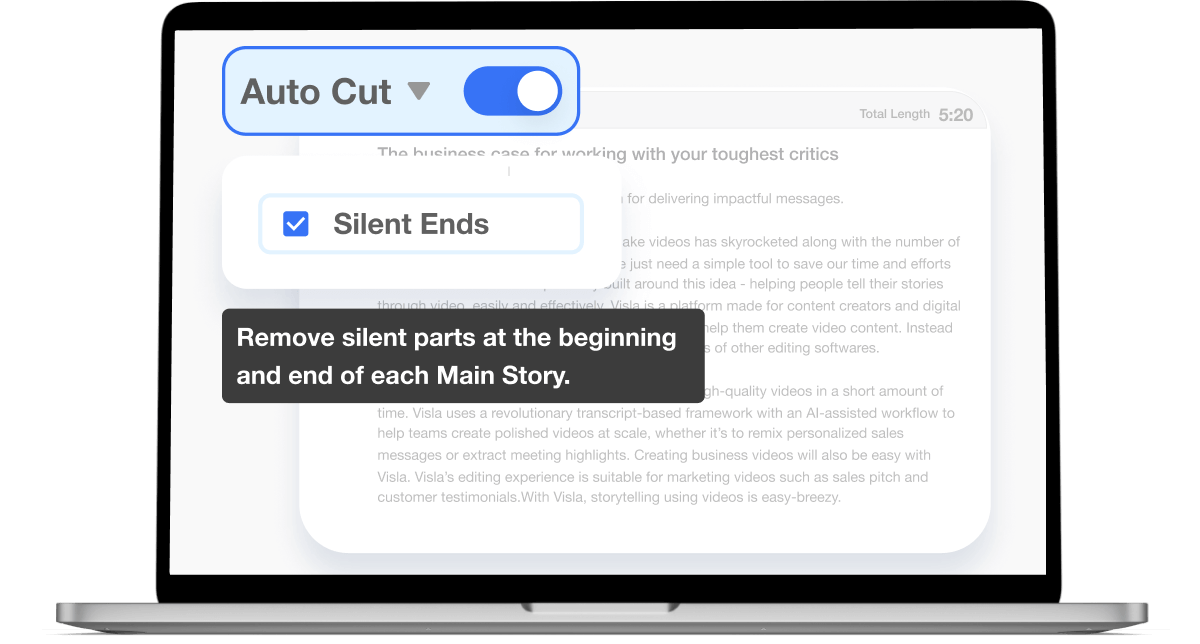 Cut the silent beginnings and ends of recordings
We've all been there - starting a recording and realizing there are a few seconds of silence at the beginning or end. Save yourself the hassle of trimming these awkward moments by using Visla's Auto Cut feature. With just one click, you can automatically remove the silent beginnings and endings of your recordings, ensuring a smooth start and finish to your videos.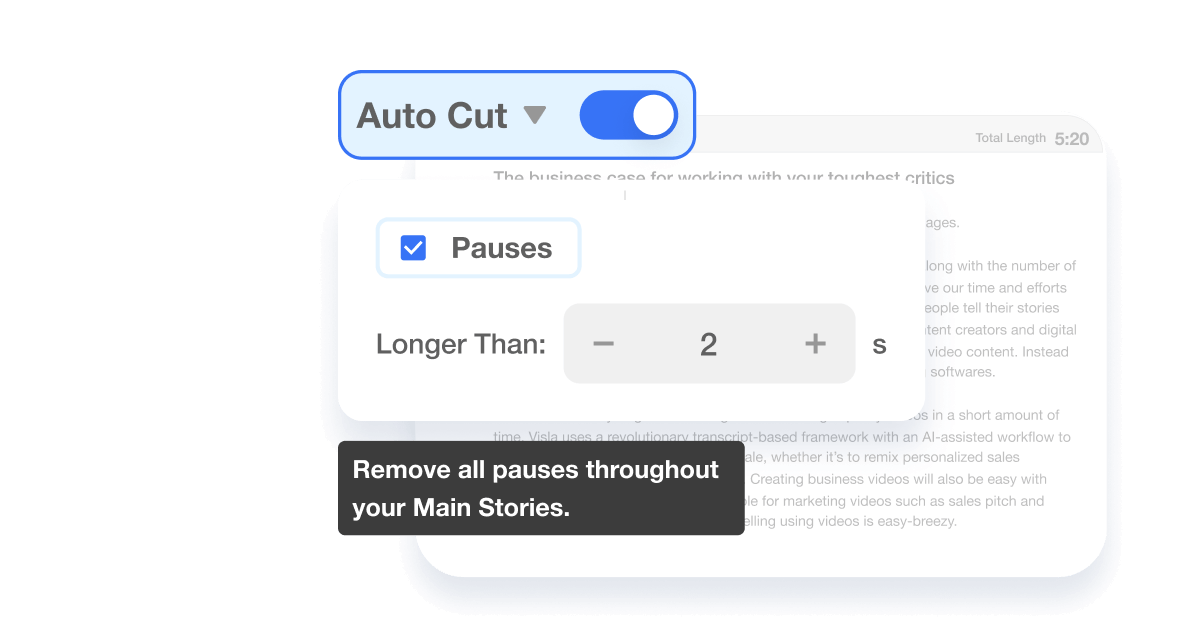 One click to remove pauses
Pauses are a natural part of any recording, but they can be distracting and take away from the flow of your content. With Visla's Auto Cut feature, you can easily remove pauses with just one click. And if you want to customize the length of the pauses you want to cut, you can do that too! With Visla's Auto Cut, you can create polished, professional videos without spending hours editing.